Your Ultimate Guide to Self-directed Investing
Secure your future! Invest your own money through your IRA and grow your wealth—TAX FREE! You've earned it. You direct it!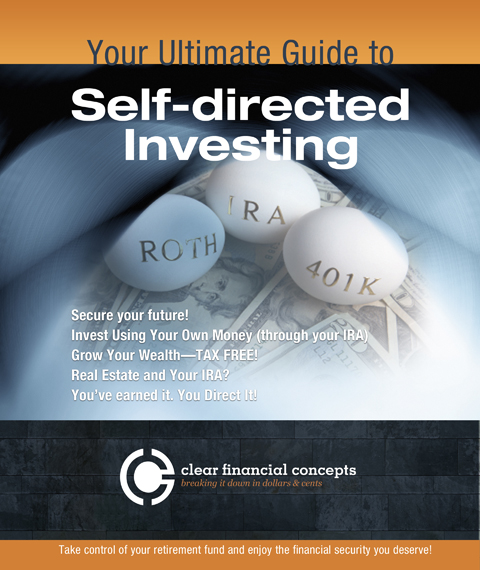 When the concept of self-directed IRA investing was first presented to me, I must admit, initially, I was somewhat skeptical. The profound notion that you could actually invest your own money into your own venture, so to speak, and then reap the benefits without the burden of a huge tax liability, was simply unfathomable. But then, after an in-depth discussion with my Clear Financial Concepts consultant, I am thoroughly convinced that this is the answer for so many people who are now on the brink of financial ruin in this current economy.
The things I learned from CFC have made me a believer. They lay out this financial plan in plain language, making it possible for even the most inexperienced investor to understand. Within these pages you'll find comprehensive answers to probing questions, which at some point have crowded the minds of each and every American struggling with uncertainty about their financial future.
There's no question that in these difficult economic times we need a new plan, a plan for our future and the future of those we love.
Now the only question that remains is, Why has it taken so long for us to realize this alternative to losing our money?
—Ruthie Jorgensen, Writer & Editor, Spring Hawk Publications